10:00 am, Friday, February 10, 2012
Church-Chapel
Chapel: "Reflections on Laughter & Lament"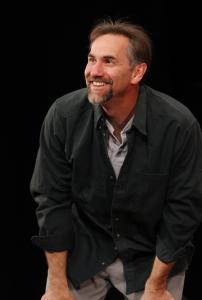 Join us as we near the conclusion of our time with Ted Swartz, our campus ministries guest speaker.
In 1992 Ted graduated from seminary and began a ministry that took him, not to a pulpit in a congregation, but to audiences across the U.S. and beyond. The first 20 years of this work included the creation of Ted & Lee TheaterWorks with Lee Eshleman and development of plays such as Armadillo Shorts, Fish-Eyes, Creation Chronicles, Live at Jacob's Ladder and DoveTale.
Since Lee?s death in May, 2007, Ted has been writing and performing new plays with a number of other artists. Ted lives in the Shenandoah Valley of Virginia. Along with writing and acting, his loves include his wife, Sue, three sons, Eliot, Ian, and Derek ? and new daughter-in-laws, Katrina and Hannah; oh, and baseball.
Along with the many shows Ted is performing on the road with other actors, he is also available as a solo performer and offers workshops for a day or a weekend for congregations. In the workshop Humor and Faith: A Holy Accident Ted helps his audiences imagine the unseen characters and interactions that may have taken place, opening surprising windows into these familiar Bible stories. Audiences will need their Bibles, their imaginations and their sense of humor.
Ted's presentation with illustrations from his years of writing and touring will bring a new dimension to a workshop for your congregation. Combine that with a full performance of one of his plays (performed with various actors) and you have the makings of an exciting drama-filled weekend.
Contact: Bob Yoder, campus pastor, phone (574) 535-7542, email robertey@goshen.edu
See also: For more information about Ted's other activities this visit: