Tell a friend
...about what you read on the Goshen College website.


7:30 pm, Saturday, April 14, 2012
Music Center's Sauder Concert Hall
Performing Arts Series: Cherish The Ladies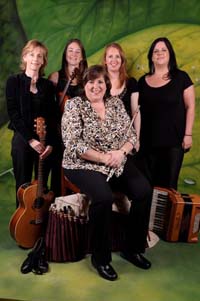 Cherish the Ladies, the popular and highly acclaimed Irish-American band, combine a spectacular blend of virtuosi instrumental talents, beautiful vocals, captivating arrangements and stunning step dancing. Recently celebrating their 25th Anniversary, this all-female band delights audiences with their performances around the world. The Boston Globe writes, "It is simply impossible to imagine an audience that wouldn't enjoy what they do."
Individual tickets are $40/$35/$20 and available at the Goshen College Welcome Center: (574) 535-7566. Tickets are also for sale online.
Contact: Welcome Center, phone (574) 535-7566, email welcomecenter@goshen.edu
See also: Goshen College Music Center