7:00 pm, Tuesday, January 22, 2019
Rieth Recital Hall, Music Center
C. Henry Smith Lecture - Merrill Krabill: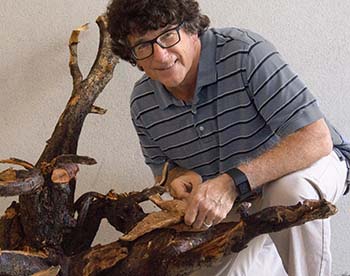 The C. Henry Smith Peace Lecture, named for a former history professor at both Bluffton University and Goshen College, includes a research grant for the lecturer. The grant is awarded each year to a professor at a Mennonite college, who then presents the lecture at both Bluffton University and Goshen College.
A Visual Reflection on Fear and Connection is comprised of fourteen recent works int he series Earth and Sky. Merrill's artist statement reads in part, "The pieces in the gallery are exploring connections between life and death, loss and redemption, beauty and sorrow. For a long time I have believed that these pairs are more of a piece than unconnected opposites."
This lecture is free and open to the public. It will be held on Tuesday, January 22 at 7:00 p.m. in Rieth Recital Hall, adjacent to the Hershberger Art Gallery inside the Sauder Music Center. A reception will follow.
Contact: Art Department, phone (574) 535-7919, email vberkey@goshen.edu