10:00 am, Friday, November 4, 2011
Church-Chapel
Chapel: "Grace on the Hyphen: Identity, Faith & Meaning" - Pete Menjares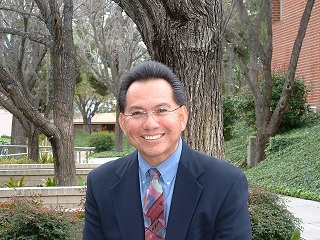 Join us as Pete Menjares, Vice Provost of Faculty Development at Biola University, shares reflections from Ephesians 2:9-10 - "For by grace you have been saved through faith. And this is not your own doing; it is the gift of God, not a result of works, so that no one may boast. For we are his workmanship, created in Christ Jesus for good works, which God prepared beforehand, that we should walk in them."
Dr. Pete Menjares is in his 16th year at Biola University in La Mirada, CA, and currently serves as Vice Provost for Faculty Development and Academic Effectiveness and where he is also an Associate Professor of Education. Dr. Menjares recently served as the Associate Provost for Diversity Leadership where he established the Office of Diversity Leadership and he has also served as Chairman of the Education Department after coming to Biola as a public school teacher in the Los Angeles Unified School District where he taught middle school for seven years in southeast Los Angeles.
Dr. Menjares earned a Ph.D. from the University of Southern California in Education with a specialization in Language, Literacy and Learning; a Master of Arts in Education with an emphasis in Curriculum and Teaching and a Californian Professional Clear Teaching Credential from California State University, Dominguez Hills; and a BA in Religion from Vanguard University in Costa Mesa, California.
Dr. Menjares is a frequent speaker and conference presenter, and has over 40 scholarly papers, publications, and research grants to his credit. In September/October 2005, a portion of Dr. Menjares' teaching testimony was told in a story published by Today's Christian magazine titled Redeeming Public Education.
In addition to his university responsibilities, Dr. Menjares remains committed to developing leadership for the next generation, educational advocacy, and in mobilizing the local church for community change. Further, in 2008 Dr. Menjares stepped down from his role as Senior Pastor of a small second and third generation Latino church in his hometown of Pico Rivera, CA, in order to devote himself more fully to researching, writing, and consulting in these areas.
Contact: Bob Yoder, Campus Pastor, phone 7542, email robertey@goshen.edu