5:30 pm, Saturday, October 5, 2019
Hershberger Art Gallery
Abner Hershberger: the New York Exhibit | Reception and Artist Talk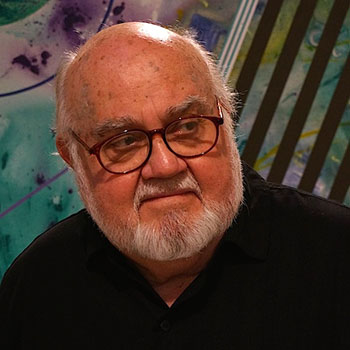 Join us this Homecoming Weekend to celebrate the opening of GC Professor Emeritus of Art, Abner Hershberger's display of recent paintings in the campus gallery that bears his name.
The reception will begin at 5:30 p.m., with an Artist Talk beginning promptly at 6:15 p.m..
Abner Hershberger: the New York Exhibit will be on display from September 22 until November 10, 2019.
During Homecoming Weekend, the Hershberger Gallery will be open as follows:
Friday, October 4: 9:00 a.m. to 9:00 p.m.
Saturday, October 5: 9:00 a.m. to 9:00 p.m. and
Sunday, October 6: 2:00 p.m. to 4:00 p.m.
Contact: Veronica J Berkey, phone (574) 535-7400, email vberkey@goshen.edu