7:30 pm, Tuesday, March 19, 2013
Rieth Recital Hall, Music Center
Yoder Public Affairs Lecture: Simran Sethi, "Bridging Divides through Food, Faith and the Environment"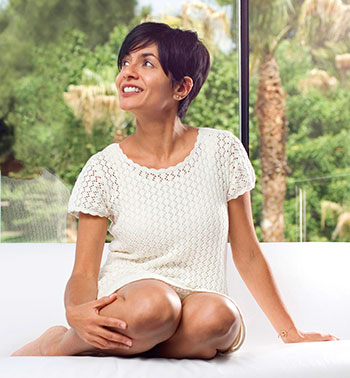 Simran Sethi is an award-winning journalist, strategist & educator who teaches & reports on sustainability, environmentalism & social media for social change. In her lecture she will explore the intersection of food and faith, explaining the evolution in farming and looking at how transgenic seeds and food relate to Christian tenets of fruitfulness, life-affirmation and distributes.
The lecture is free and open to the public.
Contact: Paul D. Steury, phone (574) 320-6062, email paulds@goshen.edu
See also: Simran Sethi's website